Water pumping system in the industrial area of ​​Minera Sotrami
Category: Mining
Date: January 2019 – December 2019
The project consisted of the elaboration of the basic engineering, procurement and construction of the disciplines of civil, mechanical and electromechanical works, of the water pumping system in the industrial area of ​​Minera Sotrami.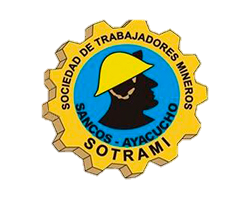 DESCRIPTION
For the construction of the project, it was considered to establish an integral process made up of the following activities; civil works, earthworks; transfer, presentation and welding of HDPE (High Density Polystyrene) pipes, installation of four multi-stage electric pumps, installation of electrical panels, monitoring and control system, hydrostatic tests and finally the commissioning of the system guaranteeing the ideal functioning of this important system.
Civil works, dimensioning of wells, reservoirs and pumps.
Installation of HDPE pipes. In the driving and impulsion line.
Supply and Assembly of Pumps, Pipes and mechanical accessories.
Supply and assembly of pump control panels
Assembly of Alvenius Pipe by Vitaulic-type quick coupling for pressures up to 750 Psi.
Setting the Anticipating Surge Valves and the Pump Control Valve
Startup and Commissioning of the Pumping System of the 04 stations automatically to the 1000 m3 Reservoir.
Room of control valves for impulsion and discharge of the 1000 M3 Reservoir.