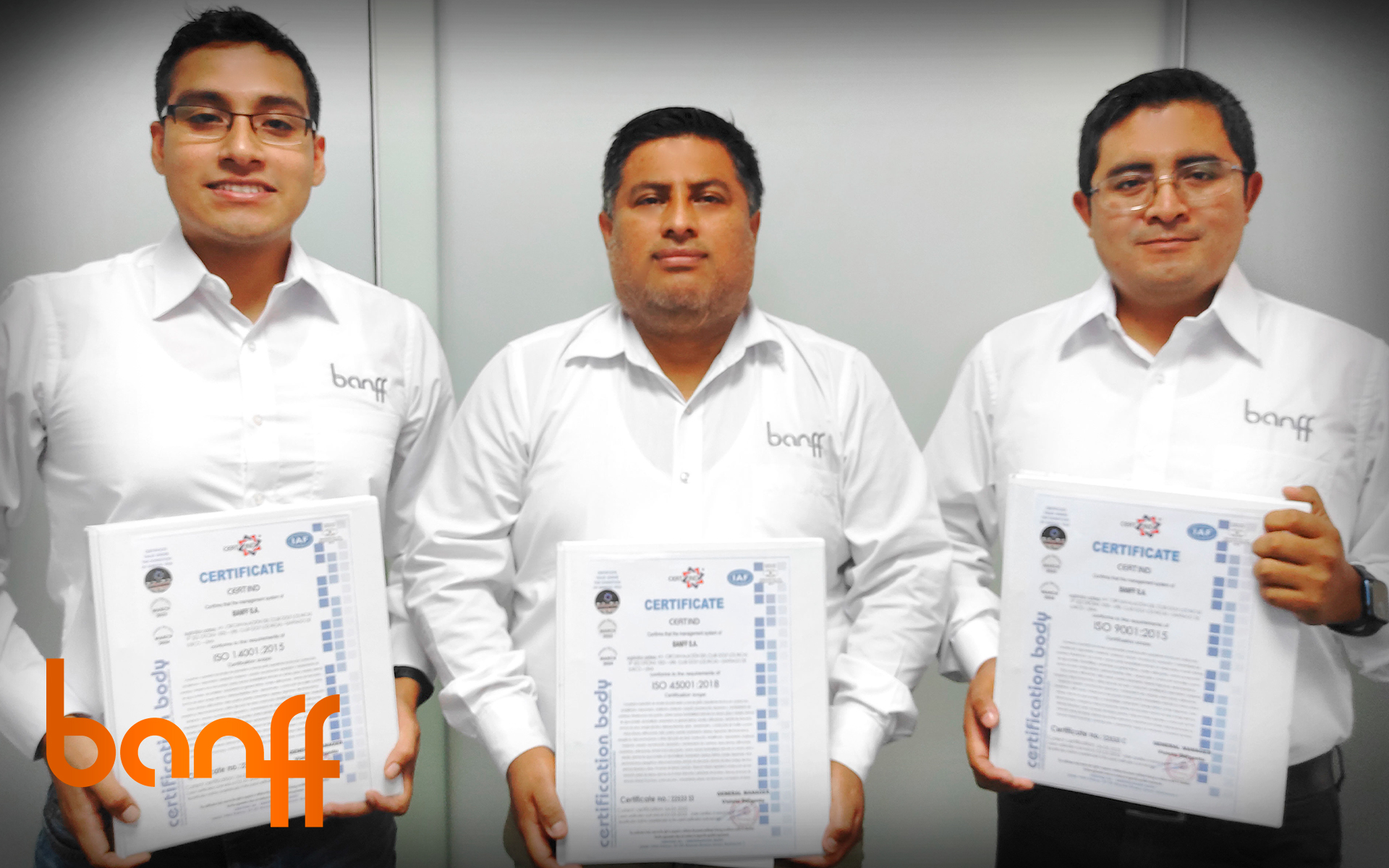 Banff has acquired ISO 9001, 14001 and 45001 certifications
Banff S.A., committed to continuous improvement, is proud to announce that it has obtained ISO 9001:2015, ISO 14001:2015 and ISO 45001:2018 certifications. These certifications are oriented to the quality management system, environmental management and occupational health and safety management. The aforementioned certificates were granted through the European certifying body CERTIND S.A., which demonstrate that the organization has adequate management to provide goods and services, mining works, engineering and construction of Pad Leaching, tailings dams, reservoir pumping systems. and pumping stations, Truck Shop mining vehicle washing systems, dust control, camps, shafts, substations and earthworks.
These recognitions are proof of the commitment and responsibility of the company in carrying out its operations and activities complying with the highest requirements of the industry at a national and international level. The general manager Alejandro Salvatierra, stated that this marks a milestone in the management of services and products offered by Banff. "Our goal is to continue offering services and products that meet all the expectations of our customers, partners and employees," he said.